Sponsors
Diamond "master" Sponsor
Cake Development Corporation

Formed in 2007 by Larry Masters, the founder of CakePHP, the Cake Development Corporation provides professional development and consultancy services for startups, as well as small medium and enterprise level businesses.

Backed by over 50 years of combined experience, our highly talented, approachable developers will listen to your needs, formulate a roadmap based upon your specifications, and offer guidance while creating astonishing results in a fraction of the time.

No other company can match CakeDC's level of professionalism, creativity, and commitment to the CakePHP framework. Each of our projects is a labor of love, and you'll see our passion shine through every one of our creations.
Sponsor link: http://cakedc.com
Gold "branch" Sponsor
Windows Azure

At Microsoft, we're motivated and inspired every day by how our customers use our software to find creative solutions to business problems, develop breakthrough ideas, and stay connected to what's most important to them.

We are committed long term to the mission of helping our customers realize their full potential. Just as we constantly update and improve our products, we want to continually evolve our company to be in the best position to accelerate new technologies as they emerge and to better serve our customers.
Sponsor link: http://aka.ms/cakephp
Silver "fork" Sponsor
Loadsys

Loadsys is a web development company specializing particularly in CakePHP, leveraging the framework since 2006. We are a team of 8 full-time U.S. developers that provide start to finish CakePHP project development, ongoing CakePHP support and maintenance for existing CakePHP projects, and professional CakePHP consulting for teams that are using the framework, but may need some guidance or assistance along the way.

We are a team that fully believes in the CakePHP framework and the ability to build web projects leveraging it as a more efficient and cost effective way for our clients. Using the framework, along with providing unit testing and writing clean and proper code, we strive to make projects extend longevity.
Sponsor link: http://www.loadsys.com
ZenServ

ZenServ specializes in web development, website design, e-commerce development, web application development, custom mobile development and SEO.

We are good at what we do, but most importantly, we focus all our efforts on understanding our clients and their needs! This focus has always helped us in building and delivering end-to-end web solutions for our clients which bring them nothing but results!
Sponsor link: http://zenserv.com
Activities Sponsor
GitHub

GitHub is the best place to share code with friends, co-workers, classmates, and complete strangers. Over three million people use GitHub to build amazing things together.

With the collaborative features of GitHub.com, our desktop and mobile apps, and GitHub Enterprise, it has never been easier for individuals and teams to write better code, faster.

Originally founded by Tom Preston-Werner, Chris Wanstrath, and PJ Hyett to simplify sharing code, GitHub has grown into the largest code host in the world.
Sponsor link: https://github.com
O'Reilly

O'Reilly Media spreads the knowledge of innovators through its books, online services, magazine, and conferences. Since 1978, O'Reilly has been a chronicler and catalyst of leading-edge development, homing in on the technology trends that really matter and spurring their adoption by amplifying "faint signals" from the alpha geeks who are creating the future. An active participant in the technology community, the company has a long history of advocacy, meme-making, and evangelism.

Publisher of the iconic "animal books" for software developers, creator of the first commercial website (GNN), organizer of the summit meeting that gave the open source software movement its name, and prime instigator of the DIY revolution through its Make magazine, O'Reilly continues to concoct new ways to connect people with the information they need. O'Reilly conferences and summits bring alpha geeks and forward-thinking business leaders together to shape the revolutionary ideas that spark new industries. Long the information source of choice for technologists, the company now also delivers the knowledge of expert early adopters to everyday computer users. Whether it's delivered in print, online, or in person, everything O'Reilly produces reflects the company's unshakeable belief in the power of information to spur innovation.
Sponsor link: http://oreilly.com
JetBrains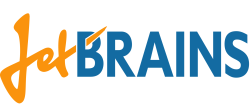 JetBrains was formed in February 2000 by a group of young and energetic yet experienced and knowledgeable software developers. Since then, JetBrains has grown rapidly, established a presence on both sides of the Atlantic, and seen its product winning major industry awards.
Sponsor link: http://jetbrains.com
nuSphere

NuSphere provides a comprehensive PhpED PHP IDE built on best-of-breed components. NuSphere PhpED delivers everything you need to create and deliver professional web sites and applications fast.

Business development services include comprehensive consulting and partnership programs. To ensure that we are providing the products and services you need to be successful, NuSphere works closely with the open source community to promote the development and deployment of open source technologies around the world. Our business development team is available to consult with you about your technology needs; Contact us and direct your inquiry to Sales. We also welcome resellers, ISVs, distributors, and technology partners who want to share in our success.
Sponsor link: http://nusphere.com
Blendtec

Have you seen "Will It Blend?" on YouTube? If so, you've witnessed the awesome power of a Blendtec blender.

Blendtec was a pioneer in the smoothie revolution, and continues to lead the high-powered blender industry by melding emerging technologies with the science of blending. That, combined with a simple, intuitive design aesthetic, is what sets Blendtec apart from other blender companies, and takes us far beyond the realm of blending iPhones and glow sticks on YouTube.
Sponsor link: http://blendtec.com
Dinner & Drinks Sponsor
Arvixe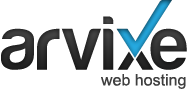 Founded in San Luis Obispo, CA, Arvixe is a privately held limited liability corporation built on a basis of solid ground work and planned growth. Since 2003, Arvixe has been hosting thousands of personal, small business and enterprise websites on a global level. Since inception, Arvixe has received several awards from industry authorities such as HostReview and the Inc Magazine for being one of the fastest growing hosting companies in the world.

Arvixe prides itself in providing web hosting with a rare combination of unmatched reliability, quality and affordability. Arvixe's edge is derived through unparalleled company management and a culture of employee driven initiatives. Go ahead and give Arvixe a try, and you will experience first hand what we call the Arvixe Advantage, the advantage of working with the best.
Sponsor link: http://arvixe.com
Hosting Sponsor
Rackspace

Fanatical Support® has made Rackspace the service leader in cloud computing. We deliver enterprise-class hybrid cloud infrastructures to businesses of all sizes and kinds around the world. We started in 1998 and we host more than 205,000 customers worldwide. Rackspace combines public cloud, private cloud, and dedicated bare metal computing to provide the perfect infrastructure for each customer's specific needs. And, the Rackspace Hybrid Cloud is powered by OpenStack® and backed by Fanatical Support.
Sponsor link: http://rackspace.com
Meet the Community
Take the opportunity to meet the awesome people joining us from around the world.
Get Ready for CakeFest
We're really looking forward to seeing you at the conference this year. In the meantime, while we're heating up the oven, check out the community center for more CakePHP good- ness across the Internet.
CakeFest promises to be an exciting learning and networking event for all. Don't miss out!